Outdoor kitchen accessories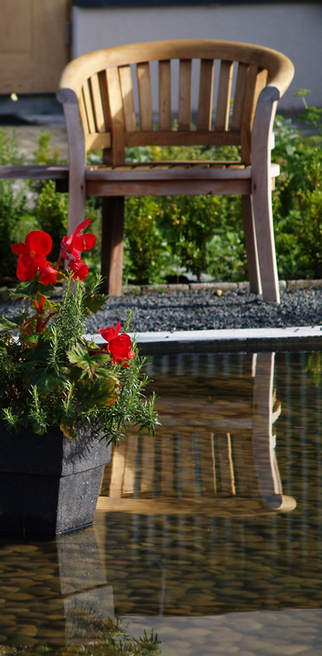 When you finally decide to build the outdoor kitchen that you have always dreamed of, there are many things to do. Hire the necessary people to build the kitchen, prepare the ground for the kitchen, obtain the necessary permits for building the outdoor kitchen, and then, the best part, designing the outdoor kitchen.
When you are designing your custom outdoor kitchen, the best thing to do is hire an architect. An architect will be able to plan out where all of your accessories will go, using proper measurements. He will be able to make everything fit just right, in the most efficient manner. The ideas will be all yours, but the measurements and placements of all of the accessories will be the job of the architect.
The variety of accessories available for your outdoor kitchen are endless. There are so many things that you can add to your outdoor kitchen that you could make it more convenient than the kitchen inside your house. Once you have built the original frame for your outdoor kitchen, you can begin choosing the accessories.
| | | |
| --- | --- | --- |
| | | |
| | The grill is the "heart" of your kitchen. Everything revolves around the grill. Without that, your kitchen would not be a kitchen. There are a couple different grills that you can choose from. | |
| | | |
One type is a propane grill. This is the type of grill with the propane tank on the side of it to give it fuel. Another type is a charcoal grill. This is more old fashioned and is not used quite as much anymore.
The charcoal grill makes the food taste a little different, and this is why some people use them. The last type of grill is a gas grill. This grill is more difficult to install. With this one, you will need to run a gas line from the house, out to the kitchen. It may be expensive to install, but it is the most efficient.
Once you have your grill chosen, you need to decide if you would like any other additional cooking sources. One source that you can choose is an electric range. It usually consists of two burners. This is good for boiling lobster, or cooking pasta. It saves you the trip of running in and out of the house. If you are cooking inside and outside, something is liable to get burned. Another cooking source that has become very popular is the wood burning stove.
The wood burning stove is usually located at the bottom of the outdoor kitchen. The wood burning stove allows you to bake bread outside, dinner rolls, even an apple pie. With the wood burning stove you can even make dessert outside.

Now that you have chosen your cooking source, it is time to decide on a refrigerator. The refrigerators come in a few different sizes. The largest has four shelves and also a shelf on the door. The smallest have no shelves on the door and three shelves. The size of your refrigerator will depend on what you will want to put in it. If you purchase the large refrigerator, you can keep your condiments in the door. On the shelves, you can keep beverages, fruit, butter, even the meats and other foods that you will be preparing. Once you have your refrigerator chosen, you can move on.
Deciding on the sink is a simple decision. If you want your outdoor kitchen to be just as efficient as your kitchen in the house, the sink is advised. You can choose for your sink to have both hot and cold running water, or just cold. If you choose just the cold, you will not be able to do dishes outside.
---
Deciding on your counter top will basically depend on how many people you plan on entertaining. If you are looking at just a few, a small counter top will be fine. If you are known for having big affairs, you may want to extend your counter top to make seating room for extra people. By extending the counter top, you can add seating space for up to six more people by just adding bar stools.
If you need even more room, you can purchase a patio set. In doing this, you will have a seating area with an umbrella for your guests who want to stay out of the sun.

After designing the counter top, you need to decide where you will want your electric outlets and how many you would like. You need to think of what you may want to plug into your outdoor kitchen. You could need a plug for a blender, a toaster, an electric can opener, and even an egg beater. Having more outlets than necessary is a good idea.
If your area for your outdoor kitchen is large enough, it is even possible to put a fire place on your outdoor kitchen. They can be very large, therefore, it will not be in your kitchen. It will be outside of it.

With the fire place, you can sit outside even on cool nights. Another heating source that you could choose is heated tiles. These tiles are placed around the unit to keep guests warm.


The next accessory that you need to decide on is lighting. There are a couple different ways to light the area. You can first have a light installed in the roof of the kitchen. There will be lights placed on the bottom of the roof for the chef as well as on the sides of the roof for the guests. If lights aren't that important to you, you can just purchase the clip on lights and plug them into the outlets on the kitchen. You can clip them all around the kitchen.

There are a couple luxury items that have been seen in top of the line outdoor kitchens. One is a telephone. When you are running the water line, the gas line, and the electric, you can also run a phone line. This way, you can install a phone in your outdoor kitchen. The other luxury item is very rarely seen, but it is an option. A self-rise 36-inch plasma television.
You can have this built right into the counter top as long as you have it built big enough. They will cut a hole in the counter to install the television. They will make the counter that was cut into a door that you can open when you want to watch television. It will have an electric self-rise feature. You just push the button and up comes your television. This is expensive but it is also great.
All of these accessory choices make your custom outdoor kitchen built just for you. With the help of your architect, you can build the outdoor kitchen of your dreams.