Outdoor Kitchen Ideas
If you are considering an outdoor kitchen, doing research is necessary. You want to find out all that you can about outdoor kitchens and what they can offer before buying one. There are several options depending on how you want to use your kitchen. Some people will want to use their kitchens for more of a place for entertaining family and friends.
Other people will want to use their kitchen for more of a cooking area rather than entertaining. Serious chefs can actually make a gourmet meal outdoors as long as he has his the proper cooking conditions. In this article, I will give two ideas for outdoor kitchens. One will be for the entertainer and the other will be for the serious chef.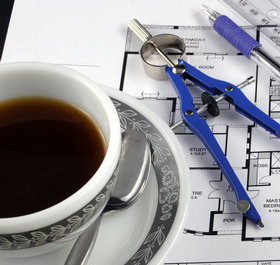 If you enjoy Saturday afternoons out by the pool with friends then you would benefit more from the "bar style" outdoor kitchen. This kitchen will have cooking sources but it will also not take up as much space so that there is more room for entertaining.
With the bar style outdoor kitchen, everything is done behind the bar. The cooking sources are back there as well as the refrigerator and the sink. It is usually a good idea to have the roof put on. With the roof you are covered while you cook and so are your guests.
There is a roof that you can choose with lights built in. There are lights in the bottom of roof as well as around the sides. This way, you can cook outside at night and still entertain your guest. Behind the bar, you can put both a gas grill as well as electric burners.
This way you can cook hamburgers and hot dogs for you and your guests. With the electric burners, you can cook a potato or macaroni salad outside as well. With the burners you can do all of the cooking outside and entertain your guests. You will not have to miss out on any time inside the house while your friends are outside. Behind the bar you can have cupboards installed above your head.
These will be made out of a special wood that does not rot or warp. Inside these cupboards you can keep dishes. This way you will not have to run in and out of the house with dishes. You can keep plates, glasses, and even small pots in these cupboards.
---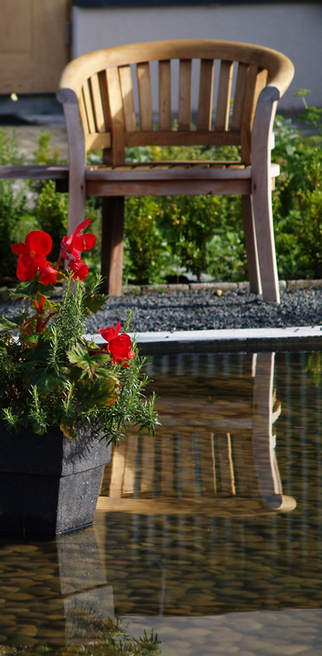 On the flat surface behind the bar will be your cooking sources and your small sink.. Below them will be the refrigerator on one side and more storage space on the other. In the storage spaces below you can keep some of your bigger pots and pans or even some food. You can have a rack installed below the roof so that you can hang glasses from above your head. This way, you are giving yourself more room in the cupboards and shelves for things to be stored. Also, the hanging glasses give the outdoor kitchen more of a bar look.
If you are mostly interested in entertaining, a bar environment might be fun. As far as your seating area goes, you will want four or five bar stools on the other side of the bar for guests to sit. It may also be a good idea to have a patio set up with an umbrella and chairs. If you plan on entertaining more than four friends the extra room will help you out.
You cannot have a fireplace on the bar style outdoor kitchen like you can do on the larger full kitchen units, but it is still possible to have a fire. All you need to do is buy a chiminiah. These are stylish and they keep you warm on a cool night. With all of these outdoor accessories, your guests will be guaranteed to have a wonderful time.
The idea for the serious chef may cost more money. Rather than buying the bar style outdoor kitchen which is cheaper, you will need the large stationary unit. These units can cost anywhere from three thousand dollars to thirty thousand dollars for a top of the line unit. You should try to keep your kitchen as close to your house as possible.
This way, you can have your gas source, water source, and your drain all hooked up much more simple. If you move the unit too far from the house, it may be too difficult and too expensive to have everything hooked up to your kitchen. A serious chef will want as many cooking sources as possible.
First you will want the gas grill. This will be used to cook most of your meats. You can also, with the help of aluminum foil, cook potatoes or vegetables. The next cooking source that you will need is the small wood burning oven. This will be for baking bread, dinner rolls, vegetables, and even pies. With this type of kitchen you can even make dessert outside.
You will also want to have at least one electric burner outside. This will be for making pasta, sauce, soup, or anything that you need to cook in a pan. With the refrigerator near the cooking area, you can keep drinks, eggs, and anything else that needs to be refrigerated right outside where you are cooking. Right by the refrigerator, you can install your sink.
Zoning laws will require you to hook the drain up to your drain inside the house.
This is why you need to try to keep your kitchen close to the house. Just like with the bar style kitchen, you can also have a roof put on this one too. This is a good idea so that you can still cook outside even if it is raining. When it comes to the lighting, you have a few options. You can have you light installed in the roof, or you can use clip-on-lights and clip them all around the roof. As far as the seating area goes, since you have the room for the big kitchen, you can make the counter top much bigger. Big enough to fit at least six seats around it. You can also order heated tiles to go around your kitchen. This will keep it warm in the area of the kitchen so that you can still cook out and eat out even if it is cold.
These are just a couple ideas for outdoor kitchens. There are many different ways that you could design your perfect outdoor kitchen.