Kitchen Island Design
Whether you are building a new home or if you have an older home with an awkward kitchen floor plan, a kitchen island is a great idea for you. The National Association of Home buyers says that islands are the most popular feature being built in kitchens today.
A kitchen island is a stand-alone structure in the center of your kitchen. It can be either stationary or on wheels. A kitchen island is installed for both style and convenience. It can create more space in a rather small kitchen and provide another workstation. Islands can come with a variety of options such as shelves, cupboards, a cook top, even a refrigerator.
Anything that will make cooking more convenient. There are many options that you can consider for your kitchen island. Whatever your current kitchen lacks, you can have it added in with your kitchen island.
Kitchen islands can come in all shapes and sizes. They are square, oval, or rectangle. They can come in different sizes depending what you need to fit in your kitchen. A kitchen island is the heart of the kitchen.

Being in the center of it all your kitchen island has many possibilities. With the possibility of installing appliances, you can achieve the "triangle design" of sink, refrigerator, stove, which is desired by many designers.
---
There are many designs available for your kitchen island. Depending on the style that you like most, or whatever will look good in your existing kitchen, you can choose from styles such as Traditional, Contemporary, French Country, and American Folk.
Depending on the color scheme of your existing kitchen, or the color scheme of the kitchen that you are designing, there is are several options for wood types. Red Oak, Northern Maple, Poplar, Birch, and other plantation grown exotic woods are among the most popular.
You can also go with a combination of stainless steel and wood. With stainless steel appliances in style and extremely popular these day, some people opt for an island that is completely made out of stainless steel. The top of your kitchen island can vary from stainless steel, to granite or marble, butcher block, or just plain wood. There are many different choices to make when designing your kitchen island in order to make it both stylish and convenient.
Something else that you should consider in your kitchen island design is lighting. Because your island could possibly be the most important and most utilized area in the kitchen, proper lighting is very important. If is a good idea to have lighting installed above the island. There are certain lighting units which have a rack attached for hanging large utensils or even pans from.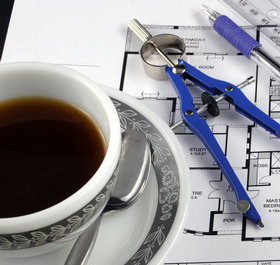 If you are serious about adding a island to your kitchen, there is software which can be used to help you design. You can even hire a designer or even design it yourself. There are many options out there to make the island the heart of your kitchen. There are many different ways to go about getting your kitchen island. One way is you can build it yourself.
If you are going to do that, however, you will need be very handy . Building a kitchen island is not easy. It will take some serious carpentry skills. If you don't think that you can build it yourself, but would still like a custom built kitchen island, you could hire a carpenter to do it for you. All you need t o do is give him the plan and let him know what type of wood you want. As long as you make all of the decisions and let your carpenter know ahead of time, you should end up with a beautiful kitchen island. If you do not want to or cannot find a carpenter to build your island, you can purchase one.
It will not be custom made to give you exactly what you want, but if you look hard enough you could come close. If you are looking for an island, you will need to know where to look.
One place where you can try is a specialty store. You can find a store who specializes in making wooden furniture. Most of them make kitchen islands. If you are looking for stainless steel however, this is not a good idea for you.
If you are looking for a wooden one though, these stores are your best bet. Another place to look could be at a furniture store. If you look in the dining department, you may find a few to choose from. There may not be much of a selection but if it is a fine furniture store, you should be able to find one of very high quality. Checking in a department store can be a idea to consider.
The kind of island that you will find in a department store, however, will not be of very high quality at all. It will probably come in a box and not assembled. The wood will probably be of very low quality. The wood will probably be flimsy and your kitchen island will not be too sturdy. The best place to look would probably be online. Shopping for a kitchen island online is the best idea for several reasons. One reason is for the convenience. You can shop at ten different stores and not even have to leave the house.
The selection will be much better because there are so many different sites that you can look at. It is also a good idea because your kitchen island will be shipped so that will save you from lugging it home by yourself. Buying online is the best idea. It may be a little difficult to find but when you find your kitchen island, it will be worth it.